COLLECTIONS
by Nathalie DUMOUCHEL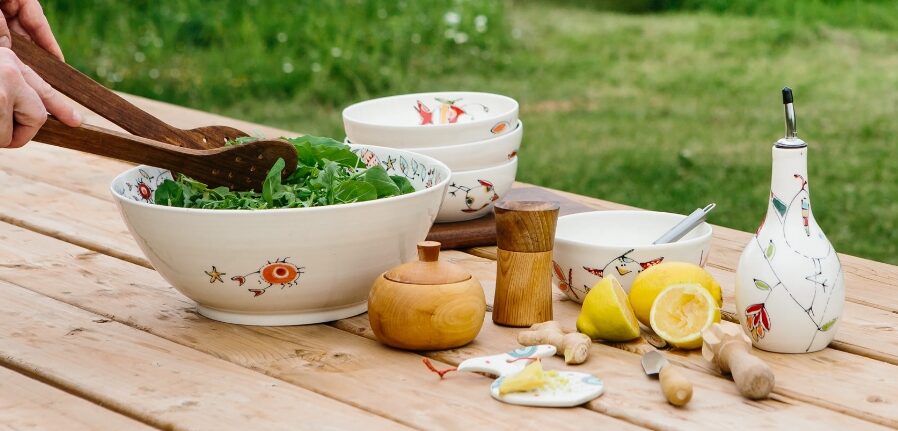 Dumouchel Céramiste's collections consist of pottery with motifs of fish, caribou, birds, houses, cows, flowers and many other colourful illustrations. The range includes a variety of different pieces: plates, bowls, cups, tumblers, butter dishes, oil cruets, creamers, sugar bowls, graters, spoon rests, salt and pepper shakers, magnets, Christmas decorations, greeting cards, etc.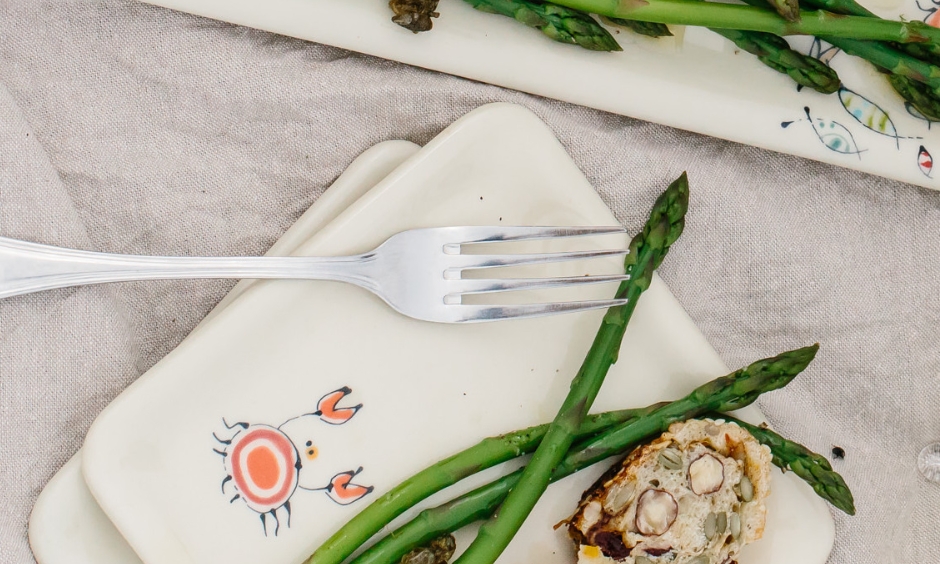 PWASSON
The Pwasson collection – my very first – was inspired by the Gulf of St. Lawrence, right outside my window. Initially blue, yellow and red, the illustrated fish are now multicoloured and beautifully accompanied by other marine treasures.
SEE THE COLLECTION
WASO
My Waso collection is the one that has won the hearts of the most customers. My illustrations have gradually evolved from seemingly static to funny dancing birds. Is this a sign that I am learning to love these birds, which I've always tended to fear? Maybe so!
SEE THE COLLECTION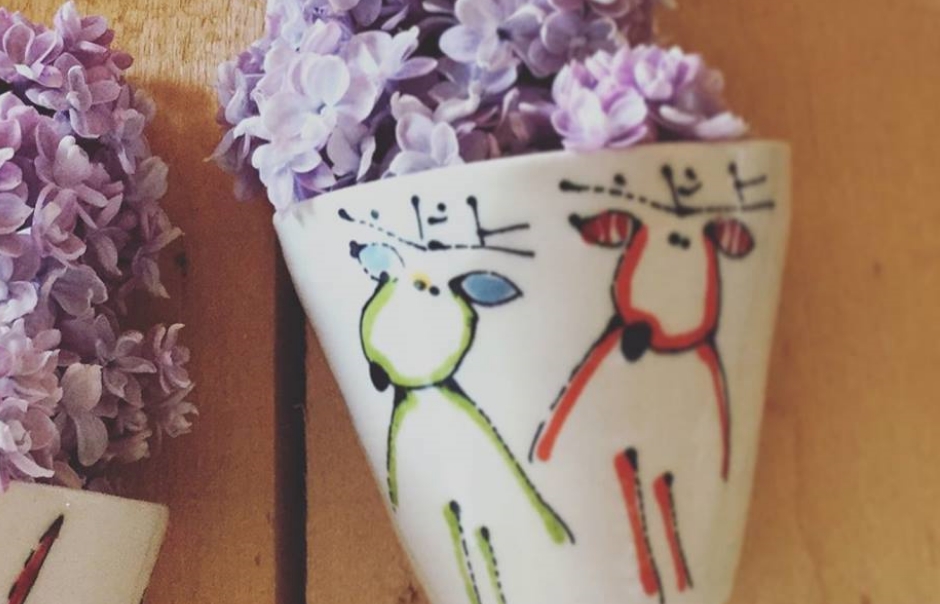 K-RIBOO
The K-riboo collection, inspired by the woodland caribou of the Gaspé Peninsula, brings the legendary big cervid to your table. This herd is the last population of this species south of the St. Lawrence River.
SEE THE COLLECTION
RO-MÉCHANT
The sharp-toothed fish that stand guard over the pieces in the Ro-Méchant collection are inspired by the American monkfish, a little-known species of the St. Lawrence promoted by the Smarter Seafood program. This impressive groundfish can grow to over a metre in length!
SEE THE COLLECTION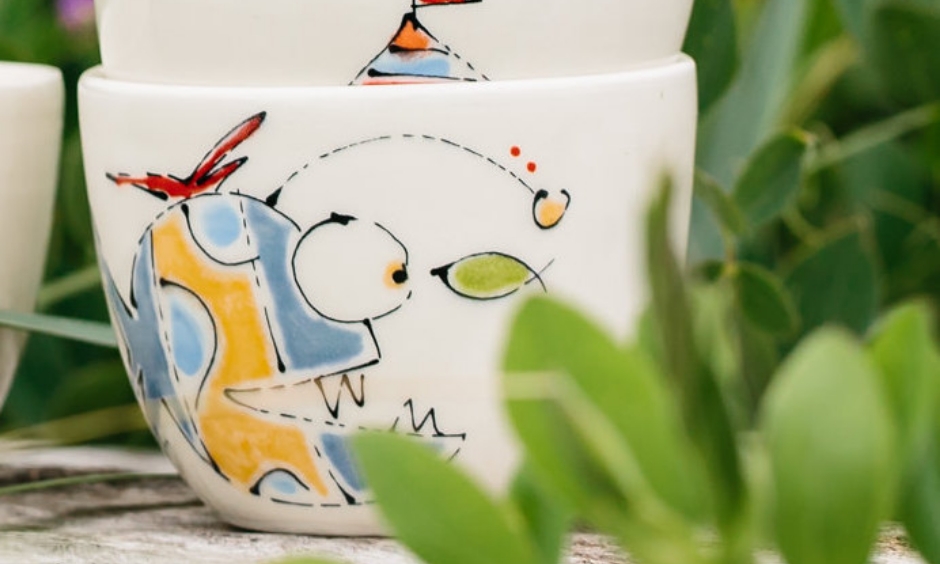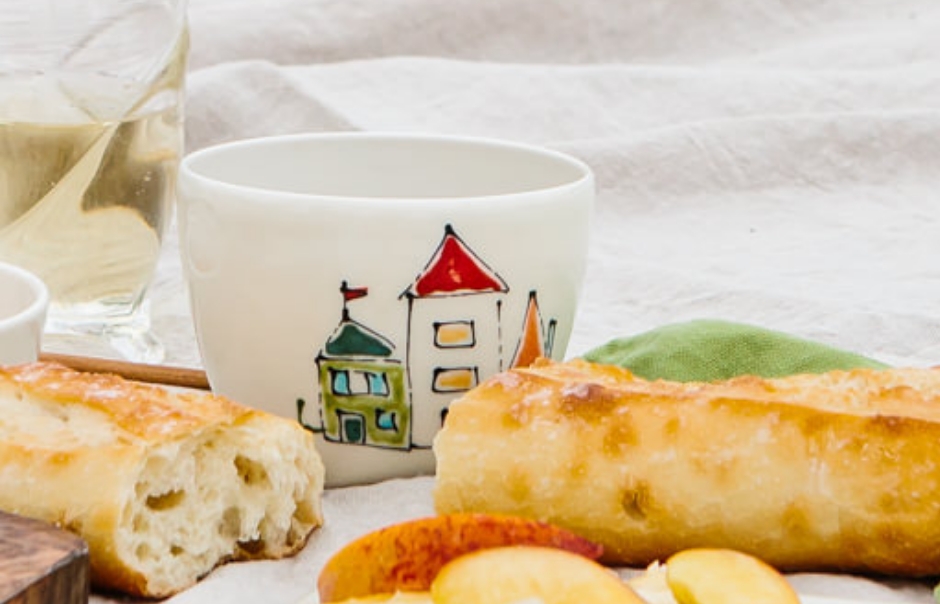 K-BANE
It is said that Gaspesian fishermen used to paint their houses in different colours so they could spot them from the sea… This is what inspired the K-bane collection, adorned with inviting houses that will add joy to your meals!
SEE THE COLLECTION
MEUH
As a former collector of cow designs, I chose to create the Meuh collection with my own illustrations of this friendly ruminant after an event at an agricultural fair in Amqui.
SEE THE COLLECTION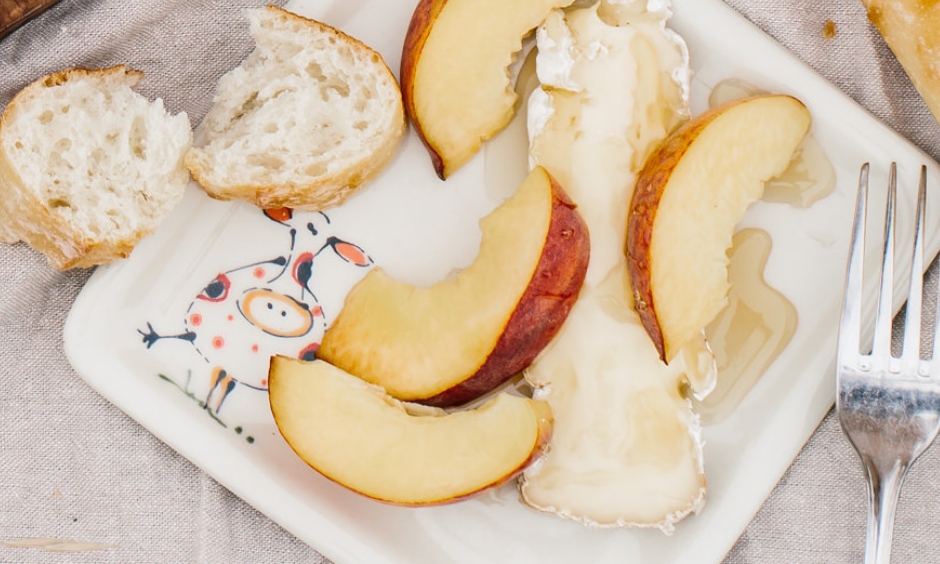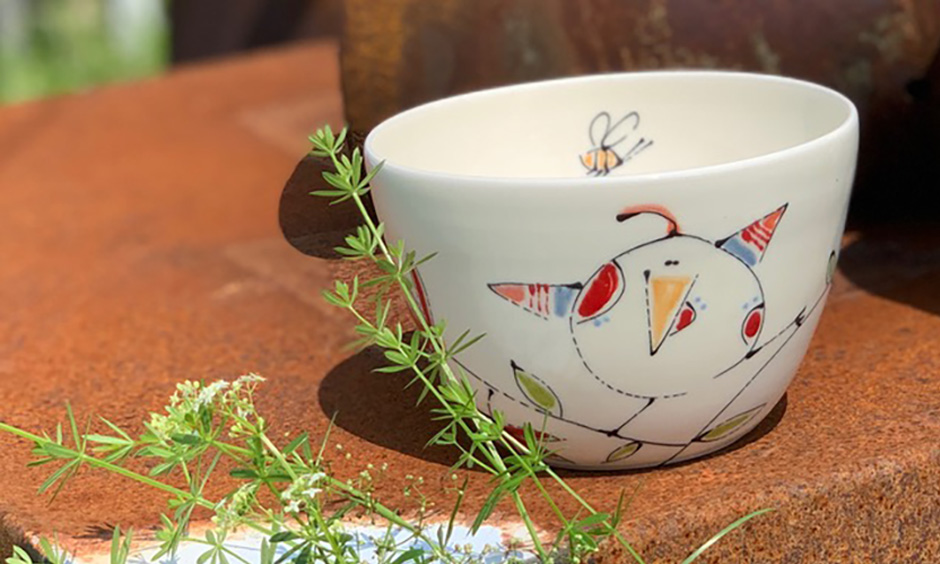 FLORES
The Wasos settle happily on multicolored flowers.
Sometimes well hung on a stem, sometimes in balance, they have fun.
Is it the long Gaspesian winters that inspire this collection?
SEE THE COLLECTION