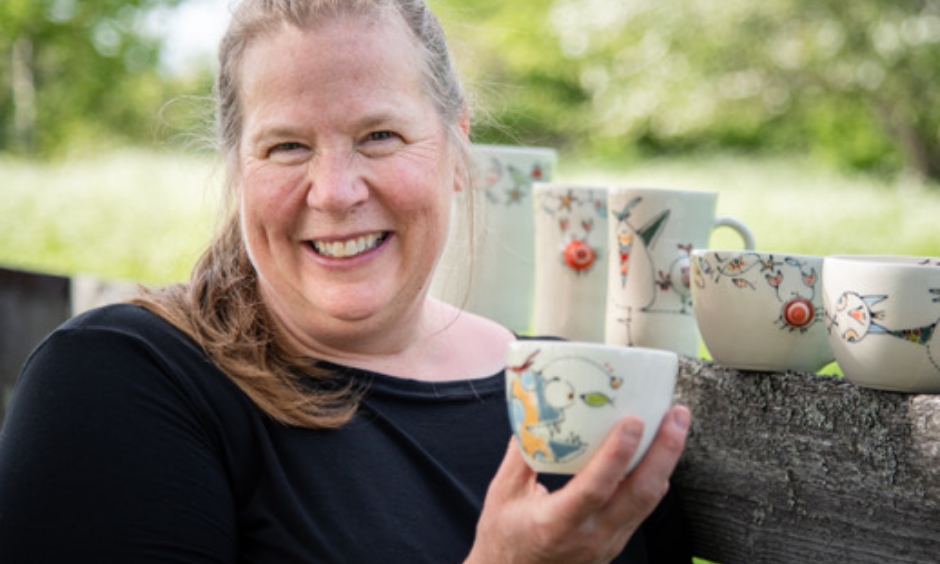 Biography
Looking out over the immensity of the sea and with my back to the Chic-Chocs, I have been making pottery full time since 2005 and earning my living as a ceramist since 2008. The arts have always held an important place in my life. At a very young age, I was interested in several mediums to quench my thirst for creativity. A specialisation in culinary photography introduced me to the art of the table in 1990, and several books were born from this passion.
After participating in a ceramics camp in Lanaudière, in 1999, I took a four-year course in Montreal with the man who would become my pottery master: Daniel Gingras. In 2003, my husband's job offered us the opportunity to leave Montréal and move to Sainte-Anne-des-Monts, on the Gaspé Peninsula. It was there that my fascination for pottery and my passion for cooking gave birth to my business idea.
Materials and time
My beginnings as a ceramist were modest: a wheel, a kiln, a small room and a growing passion for pottery. Over the years, numerous courses with experienced potters have taught me many facets of this age-old art.
For my creations, I use porcelain, a type of clay that contains almost only kaolin and has the particularity of being very white. Thicker than fine porcelain, I throw pieces for everyday use that take nearly a month to prepare. The clay is worked in several stages: throwing, turning, placing the handle (for the cups), glazing and finishing. A drying time of 1 to 2 weeks is required between each of these stages. Then there are 2 and sometimes 3 firings, each lasting 7 to 9 hours.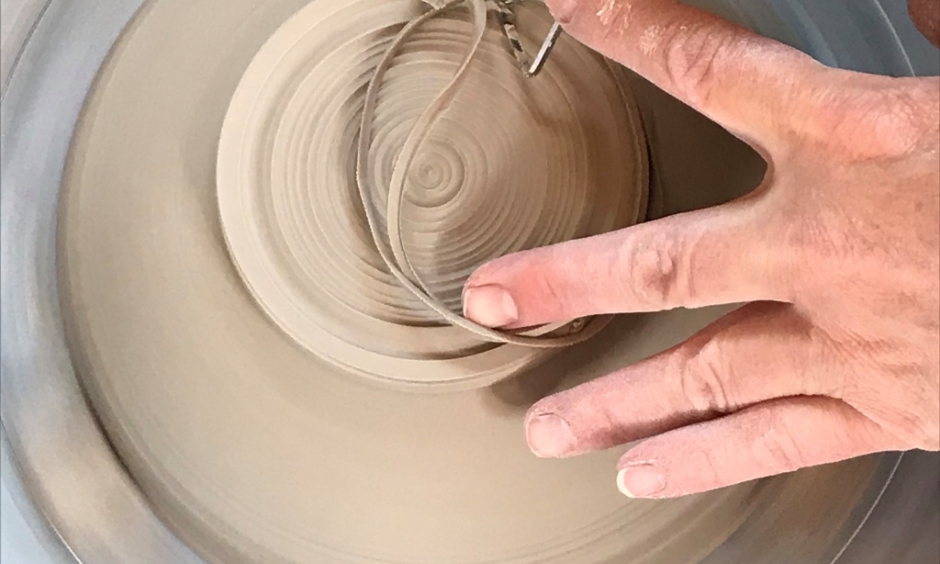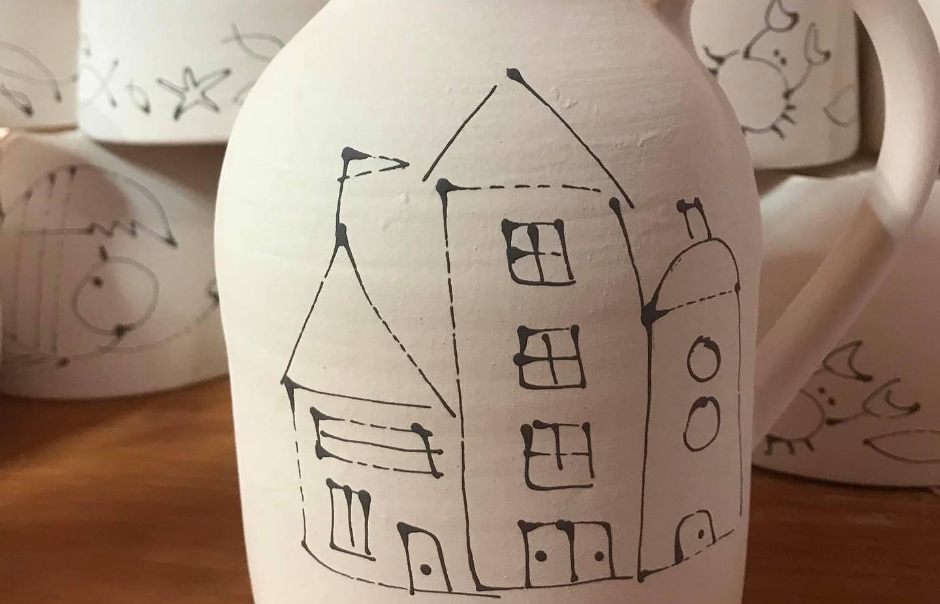 Process and sharing
In pottery, the concern for a job well done is essential, because the final result is intimately linked to each stage of the manufacturing process. Knowledge of the physical reactions of the clay and the chemical reactions of the glazes are integral parts of the process. Letting my creativity run free, trial and error, sharing my experience, listening to feedback are all necessary for my progress as an artist. A piece, whether large or small, is the result of who you are and what surrounds you.
I like to understand and explain all the steps of my work. The people who visit my studio range from novices to experienced potters. The discussions are equally exciting with both. I also offer introductory pottery classes that keep me in touch with the joy of making a first bowl and allow me to share the tricks of the trade and see how far I have come.
dumouchel céramiste
In the studio adjacent to my shop, I design my porcelain… smiles in bright colours that reflect my joie de vivre. Bowls, plates, butter dishes, cups, tumblers, lamps, teapots and baking dishes are just a few examples of what I make. All my pieces are oven-, dishwasher- and microwave-safe.
As I have participated in festivals, public markets and craft shows, my work has become increasingly well known. My pottery is now sold at several retail outlets in Québec and at major events such as the Montréal Craft Show, the One Of A Kind Show in Toronto and the Originals Spring Craft Sale in Ottawa.